👋 Hey, I'm Jodie. I started my social media agency way back in 2011 and became one of the UK's leading social media experts. I've delivered social media consultancy and training to clients and publications all over the world.
My agency's work developed concepts in social media theory and social media marketing strategy. I have written books on social media including Instagram Rules, now recommended reading for marketing students at UK universities.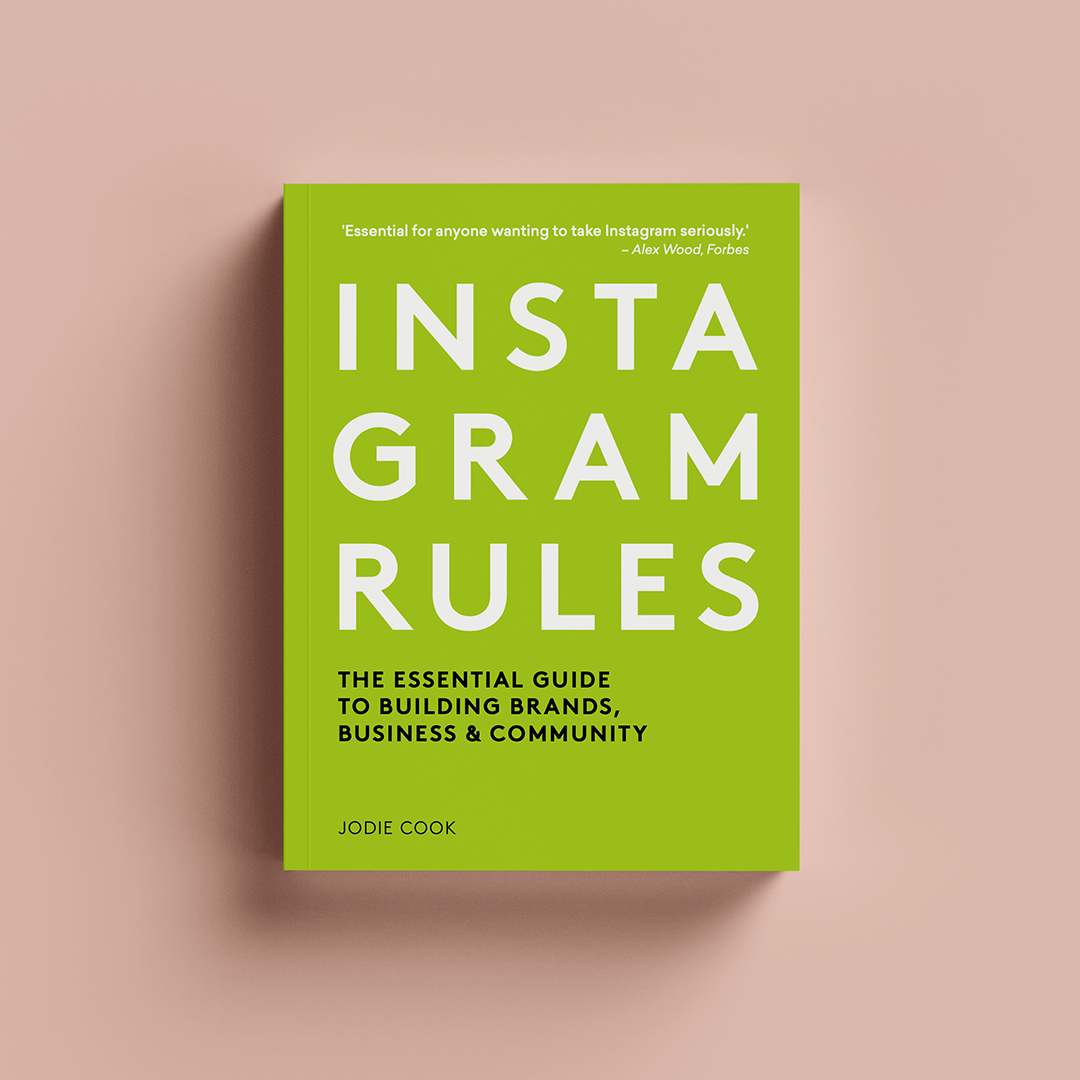 Instagram Rules
A snappy, no-nonsense guide to using Instagram effectively. Whether your hopes are to boost your business, grow an online community or promote a side-hustle.
Whether you read it from beginning-to-end for a step-by-step guide, or use it as a quick-fire reference for effective, focused strategy, Instagram Rules makes social media marketing straightforward and hassle-free for any small business or serious Instagram user.
Published by the Quarto Group and available from Amazon UK, Amazon USA, and the rest of the world. A core text for digital marketing courses at four UK universities. Also available in Hungarian and Thai.
In 2021, JC Social Media was acquired by a marketing group. It remains one of the largest specialist social media agencies in the UK and delivers services including social media management, social media training, ads management and online social media courses.
The strong team works with hundreds of businesses across a variety of sectors, from hospitality to education and manufacturing to property. The agency works with clients including the NHS, British Athletics, Nando's, Yodel and Avon.
I am an ambassador for the group but hold no day-to-day role.
---
Press and media
During my time running JC Social Media, I published multiple books, featured on panels, television and radio and appeared as the social media expert on pilot TV show #Oversharers. I regularly discussed social media topics with various publications including BBC News, the Independent and the New York Post.


To contact me about press and media opportunities as a social media expert, use the contact page.
I receive a lot of requests but endeavour to respond or put journalists in contact with the best colleague to assist.
---
Social media expert commentary
---
Sharing my expertise
Since selling JC Social Media I created a course, How to sell your marketing agency, to help other agency owners do the same.
I also created How to get featured in the media, a free Skillshare course, to help those who want to become known as experts in their field to build an impressive online presence.